Shenzhen Diwei Machinery Co., Ltd.

Best price, Best quality GPS Trackers !
Home 3G GPS Tracking Systems
Sidebar
3G GPS Tracking Systems
---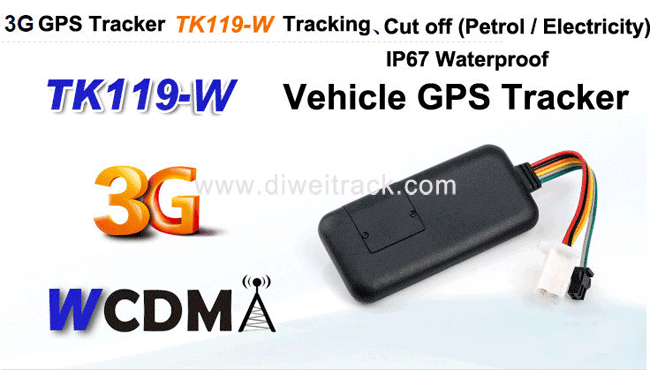 We provide various types of GPS tracking systems that come with numerous useful specifications which cater to different requirements of vehicle owners.

The job of a 3G GPS tracker is to provide thorough safety and security to vehicle owners by supporting them with features such as, vehicle tracking, monitoring and control. These 3G GPS Tracking Systems are ultra-advanced devices that run on 3G network-enabled global positioning system which supplies information about the vehicle's location on which they are installed. They can be installed on private vehicles, govt. transports or business vehicles. These smart devices enable the owners as well as official departments using such vehicles, to keep a clear and unfaltering track of their vehicle's activity. It doesn't matter where the vehicles may be stationed or moving about, through the aid of these uber-advanced trackers, the owners can always monitor and control them. These trackers prove to be a robust security feature which guards the GPS tracking-equipped cars, vans, taxis, trucks etc. against theft, robbery and even misuse.

GPS 3G Tracking Devices
In the recent times when crime is rampant and no one feels safe, the assured assistance of GPS 3G Tracking Devices bring a complete sense of security and immense respite to individuals as well as offices.

The 3G-enabled tracking systems are extremely beneficial for businesses, especially those involved in logistics, courier, tour and travel services etc., as these devices help greatly in smooth and efficient operations of activities. Also, for govt. departments such as police, defense, hospitals (govt. and private both), these tracking systems prove to be no less than a boon for the fact that they facilitate reliable functioning and doling out of their services.

They are equipped with intelligent and innovative features such as, wireless connection, in-built battery, water-resistant body, transmission of information via SMS or UDP, power disconnect alarm, low battery alarm, collision or falling alarm, real time tracking, route play back and many more. All these smart utilities make trackers extremely dependable, fool-proof and highly-efficient, therefore, they make for decent and a highly-rewarding investment for any vehicle owner. The prompt notification of ACC checking and the vehicle status is something that puts one at total ease and peace as it makes the vehicle well-guarded.
Copyright ©
2011 - 2018
Diwei Track
. All rights reserved.